Introducing the fantastic Maison Puget bakery!
July 27, 2020
Maison Puget, before being a bakery-pastry shop, is a great success story. A French couple who decided to move to London to export their succulent homemade pastries across the Channel, what a chance for the English!
Once they arrived in London they had to adapt to local demand and the competition. London being one of the most popular capital, they had to build their reputation and this was not necessarily an easy task.
So they had to make their mark by innovating and using new means of communication such as decorating the place (look at their shops on the pictures below, so pretty).
Obviously what will interest us is their marketing strategies to stay on top and especially the use of their Smiirl Counters!
Maison Puget's social media strategy is about promoting all their products and especially the new ones. When you have a French bakery abroad, it's already a great sales pitch. Having this title is good, a social media content with tempting pastries is the top of the top and it makes anyone come (well, lovers of good things)!
If you have family or friendly values like them, also put your employees forward on your social pages (with their agreement of course), people appreciate these values and that will make them come back.
And, of course, as you generate traffic on your social pages, you should leverage this with contests. There are a lot of shops that already do it and in some areas it can be done every week and generally it doesn't cost too much. Don't hesitate to ask participants to like, comment or share. What we want is traffic and that's a good a way to generate even more.
Maison Puget's Counters were originally a simple decorative object that attracted visitors but later they used it for something else. Like many others, they've used it as a contests emitter, which usually drag a lot of people on your social!
Yes, nothing complicated, the 1000th followers would receive their favorite pastry.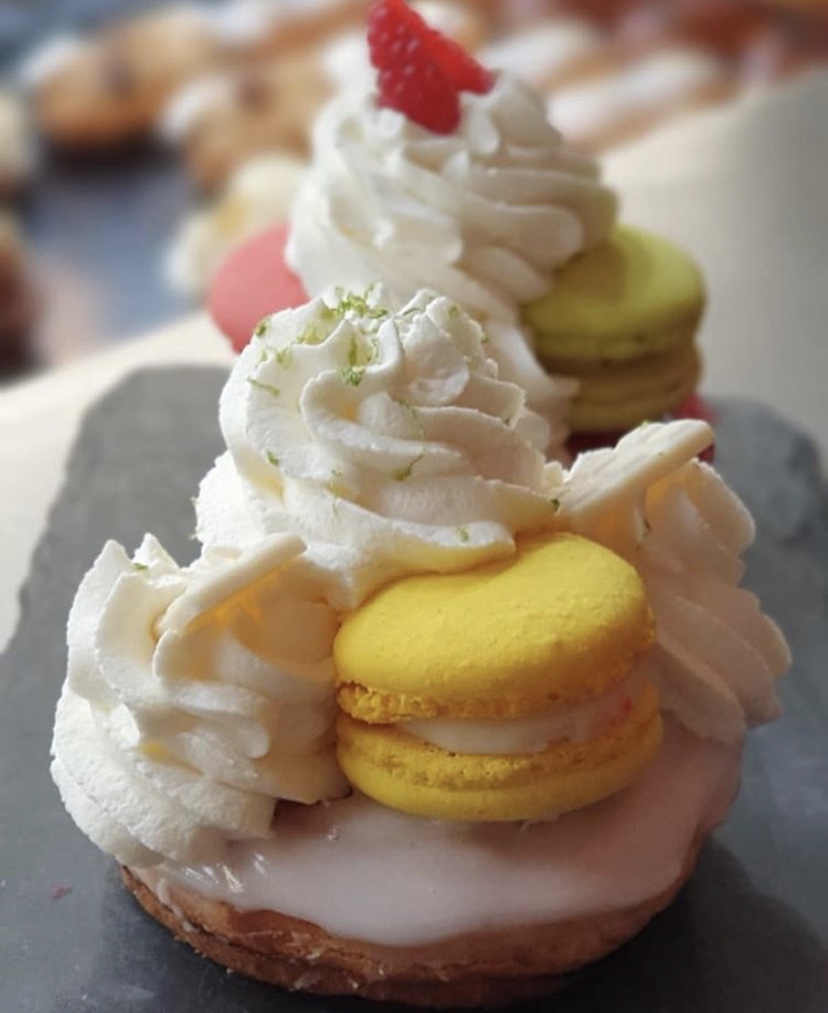 Thanks to the Counters the possibilities of interaction with your fans are (almost) unlimited. So here's to your counters!
Watch our interview you'll meet Romain and listening him might be more interesting than our transcript.