APF, let's talk about it!
February 19, 2020
The APF is an association but more specifically an assembly site located in Orly (Val de Marne). It welcomes and employs 72 people. Several companies benefit from their service and have - like us - decided to highlight motorly disabled people who work there. This beautiful story began between Smiirl and the APF in 2013 when the company was created.
It is our Custom Counters that are assembled there. With their technology and customizable logos they are the products that require the most advanced training on the site and thus encourage employees to handle various tools and materials. In fact, that's where we print your logos, assemble our Counters, and ship them all over the world.
Employees are trained in calibration (Digital Press), electronic document management (for calibration and wiring), assembly, without omitting the various controls on the final product. We know that our Counters are in expert hands, we are delighted to witness it at every visit.
For us, everything is important and every detail counts. Supervisors pamper their employees, and the ISO 9001 certification is a good proof of it. This label stands for exemplary management and is also one of the reasons why we chose to work with this production site.
It is with great pride and always a great pleasure that we visit this place.
Their proximity to our premises is essential to us. Especially in order to visit the site, which is a tradition for all newcomers at Smiirl. But also to monitor the various product checks, to have the opportunity to go behind the scenes, and above all to meet and discuss with the employees there. We have our heart set on pursuing these discussions with APF's employees.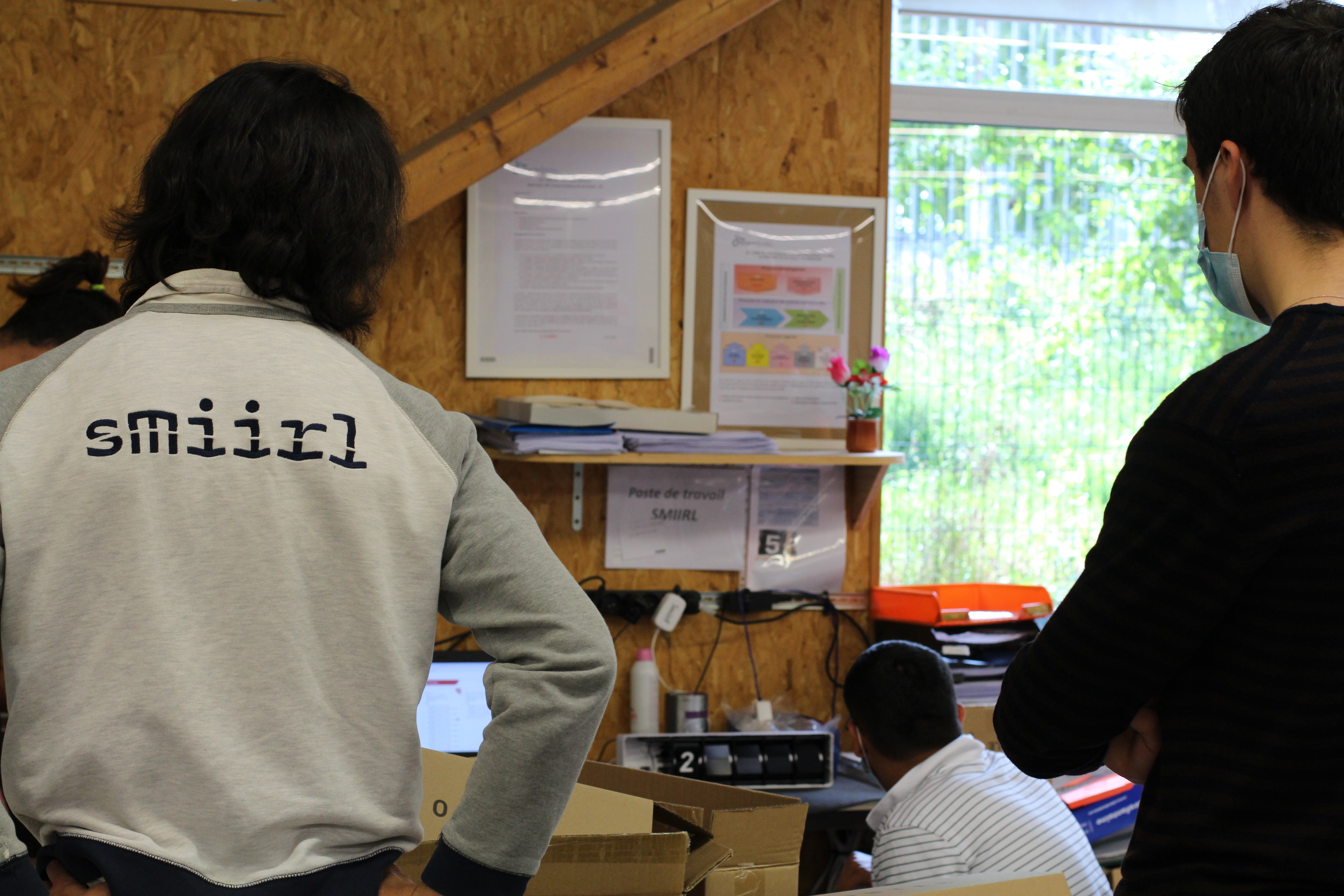 We cherish and share with the APF these values of mutual aid, sharing, fairness and professionalism. Often too neglected, ignored or simply misunderstood, we are so very happy and proud of this commitment and encourage as many businesses as possible to work with associations that deserve it, such as the APF 😉